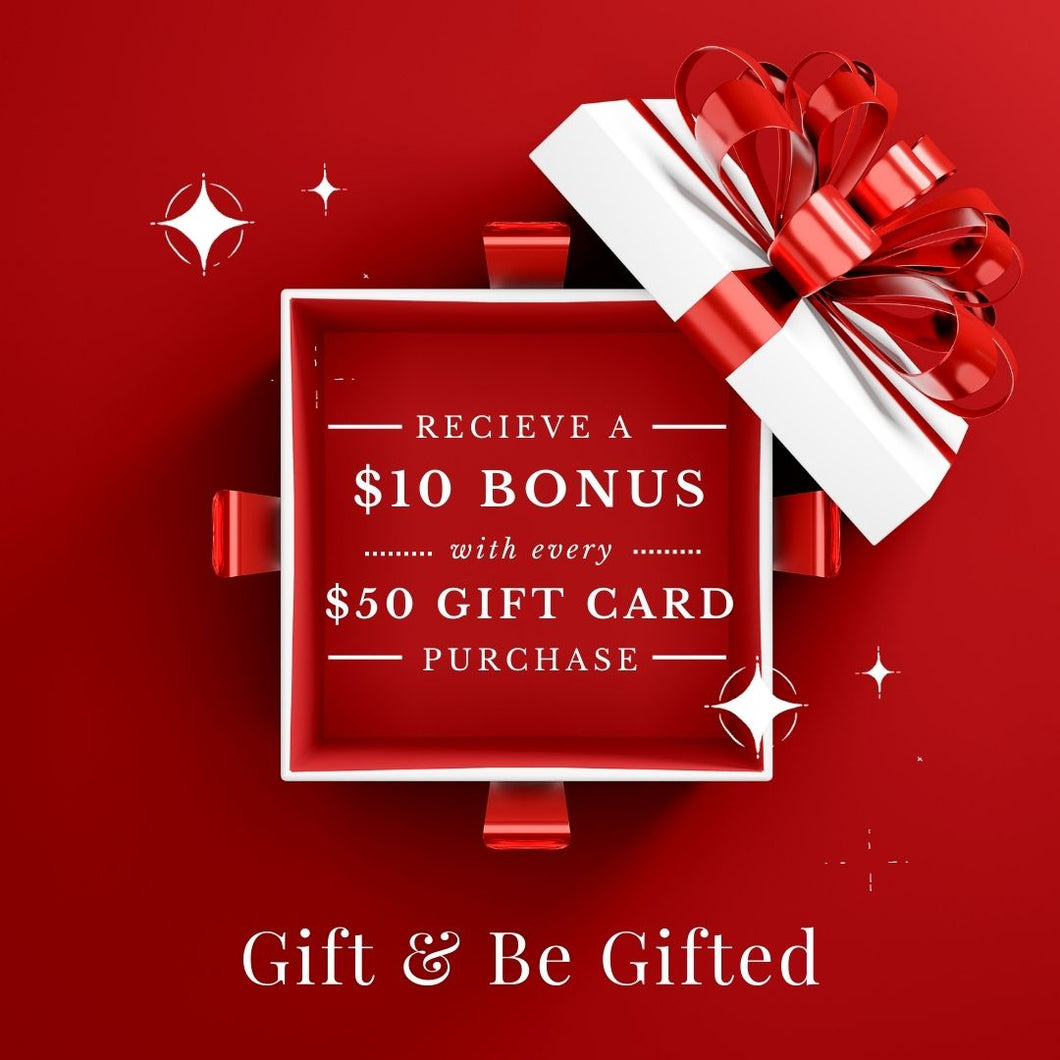 Gift Card Bonus - Limited Time Only!
Minimum $10
Regular price $10.00 Sale
For a limited time only, get a $10.00 BONUS Gift Card with every $50.00 you spend on Gift Cards. 
Just add a $10 gift card to your cart for each $50 you spend and click 'CHECK OUT'.

Gift Cards will be emailed to the purchaser. If you would like a Gift Card mailed directly to the recipient(s) please call or email us! 
Offer good Nov 26 - Dec 3 only.